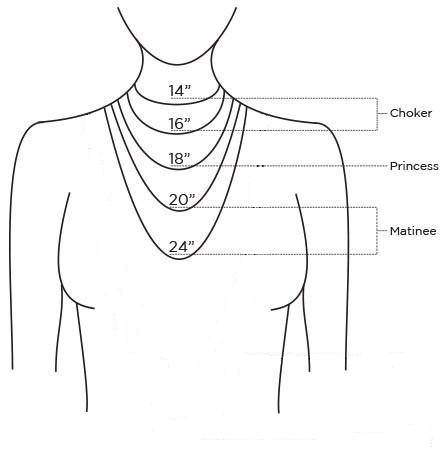 NECKLACES VARY BY LENGTH AND CAN BE CHOSEN TO REFLECT PERSONAL PREFERENCE OR STYLE.
* For Chokers, Add Two Inches To Whatever Your Neck Measurement Is For A Comfortable Fit.

* Adding Four Inches To Your Neck Measurement Will Give You A Good Length For An Average Necklace, Like A Pendant.